Smart Systems Integration by using micro and nano technologies (English)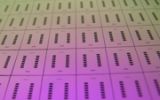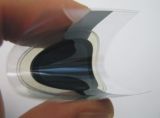 The Fraunhofer Gesellschaft extends their activities in the field of nano technologies in Saxony. The Chemnitz Branch of the Fraunhofer Institute for Reliability and Microintegration became the Fraunhofer Research Institution for Electronic Nano Systems ENAS on July 1st, 2008. Prof. Dr. Thomas Gessner is the director of Fraunhofer ENAS.
The scientists will continue the work in the fields of micro and nano systems, reliability and smart systems integration. The back-end of line for micro and nano electronics as well as 3D-integration are in the focus, too. Fraunhofer ENAS belongs to the Fraunhofer Group Microelectronics.
The micro and nano system technologies as well as electronics are playing a key role in today's product development and industrial progress. They enable the integration of mechanical, electrical, optical, chemical, biological and other functions into a very small space with dimensions ranging from sub micrometers up to some millimeters. Combined with intelligence, power supply and communication ability these systems are multi device integrated and should be developed for use inside the host. Systems integration will determine the economic success of manufacturers and users coming from consumer electronics, telecommunication, mechanical engineering, medical technology, and automotive in a high degree. To keep long term competitiveness a sophisticated technological potential is necessary. The Fraunhofer ENAS positions itself to these challenges and takes part very actively in the further development of Smart Systems Integration and the needful gap bridging from NANO to MICRO and to the MACRO world.