Nuremberg

/

May 09, 2023

-

May 11, 2023
SENSOR+TEST 2023
The Measurement Fair
Fraunhofer ENAS will present the following topics at Sensor+Test 2023: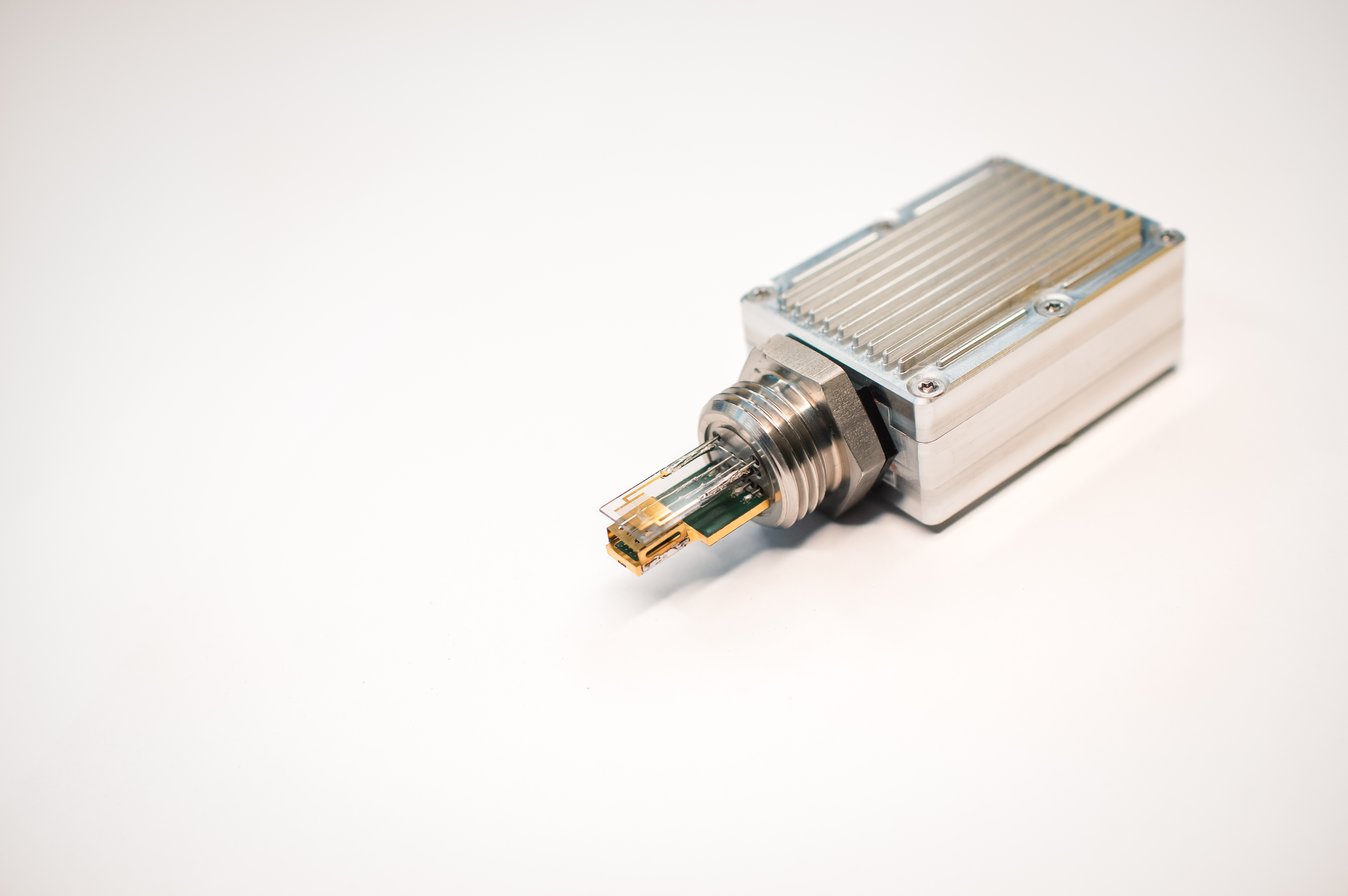 MEMS-based Fluid Property Sensor
The demonstrator shows a highly miniaturized viscometer based on piezoelectric MEMS technology and embedded fluid measurement algorithms. The calculated fluid properties density and viscosity are obtained within few seconds after direct insertion of the sensor into the fluid under investigation.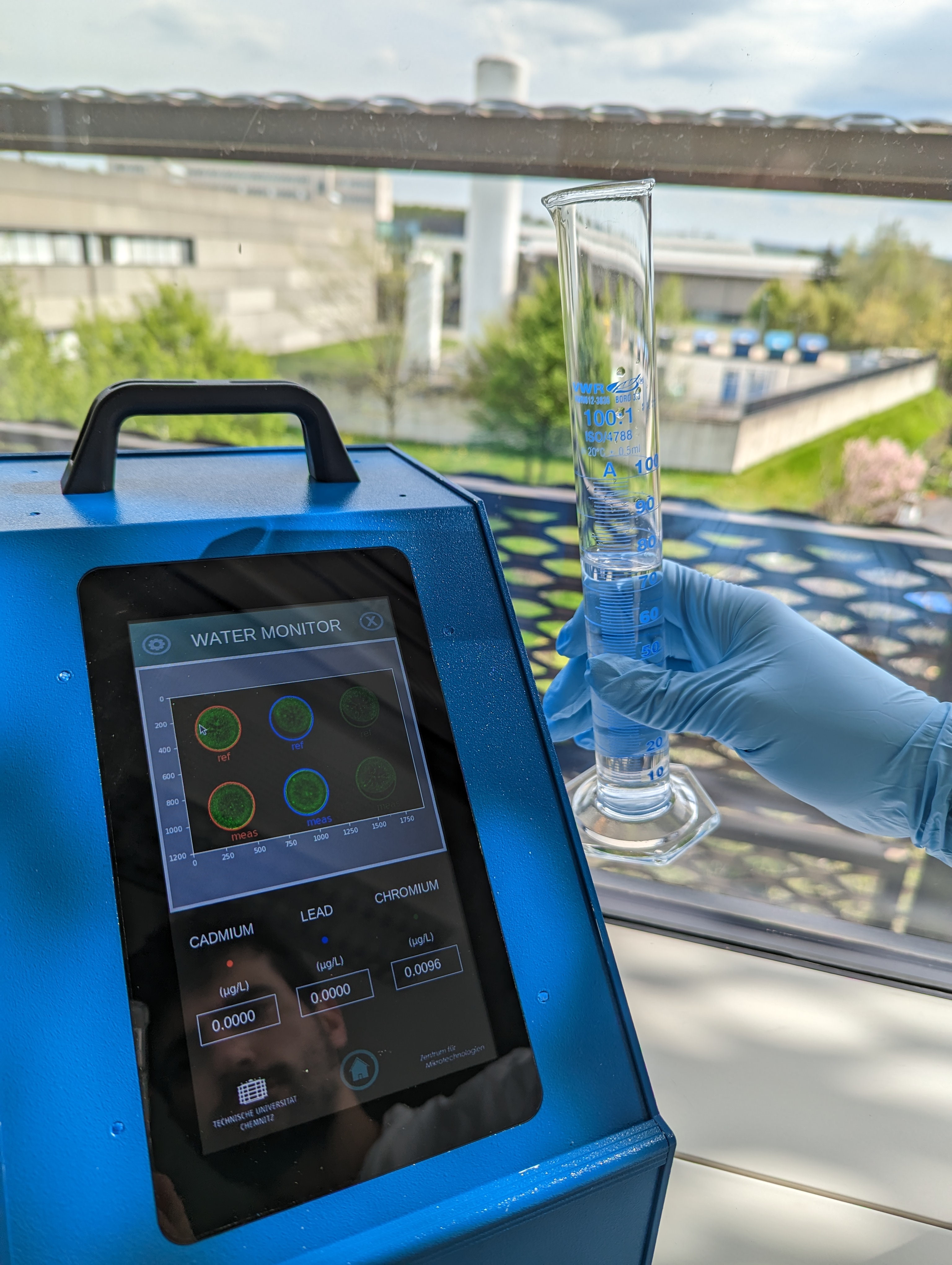 Mobile fluorescence system for heavy metal detection through surface-functionalized quantum dots
With a new analysis system that uses surface-functionalized nanocrystals as sensor material, low concentrations of heavy metals such as lead or cadmium in water can be detected directly on site.
The sensitivity depends on the heavy metal ion to be detected and is 1.9 % per µg/l for lead ions and 1.8 % per µg/l for cadmium ions. The detection limit is about 0.1 µg/l. Due to the specific surface functionalization of the nanocrystals, both a qualitative and a quantitative statement about the heavy metal content of a water sample can be made.
We present the demonstrator in cooperation with the Center for Microtechnologies (ZfM) of the Chemnitz University of Technology.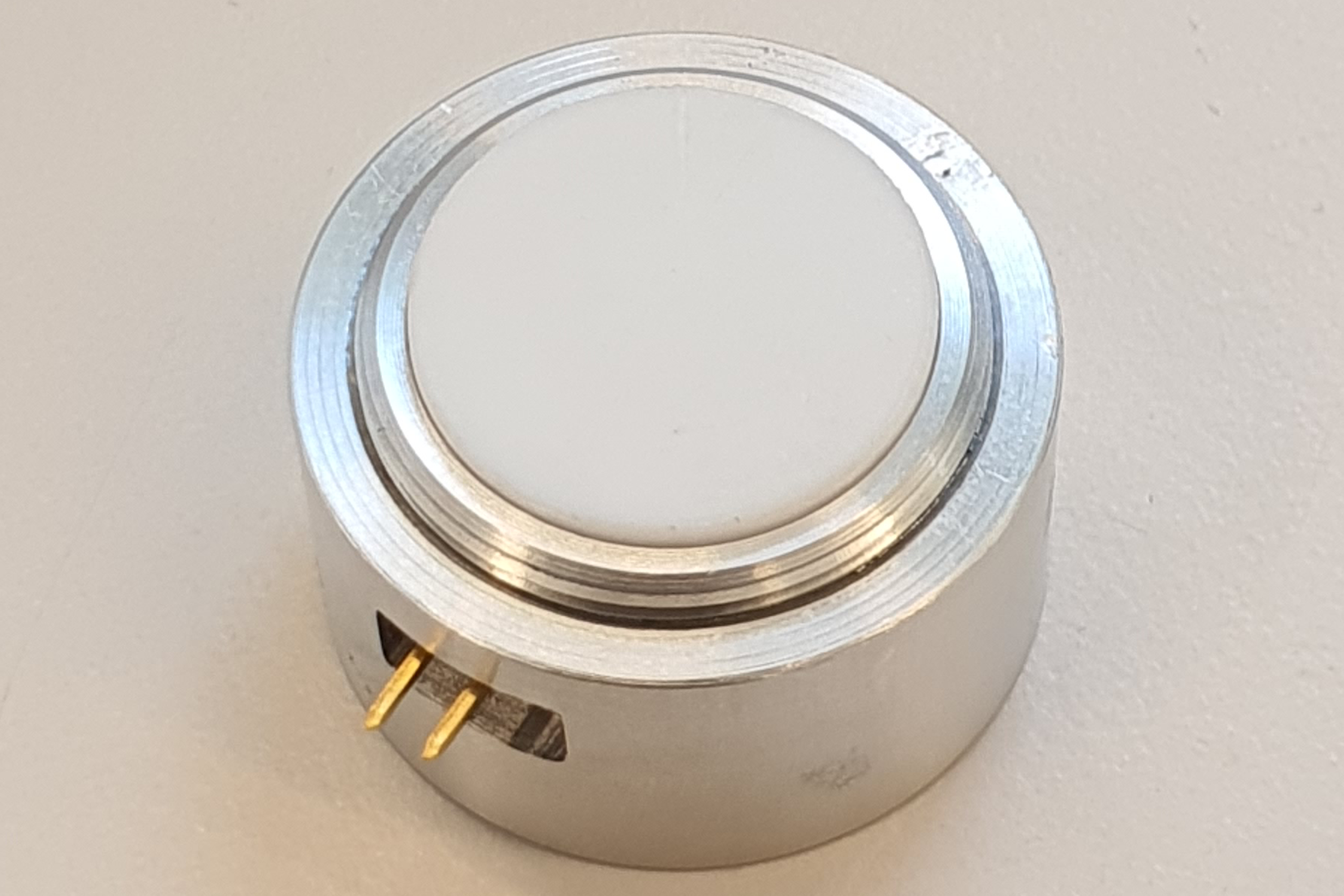 Flow measurement based on capacitive micromechanical ultrasonic transducers
Miniaturized, silicon-based, capacitive ultrasonic transducers (CMUT) can be used cost-effectively on an industrial scale to measure the flow of liquids. They can be manufactured in various design configurations using silicon technology and enable the transmission and reception of ultrasonic waves in a wide range of frequency ranges. This allows a wide range of flow rates of liquids in pipes to be detected.
The CMUTs are highly miniaturized and can be combined with drive electronics. Unlike conventional piezoceramic-based ultrasonic transducers, CMUTs have a wide bandwidth as well as low acoustic impedance. In addition, the performance of CMUTs is less dependent on ambient temperature compared to piezo-based ultrasonic transducers.
They can be adapted for different applications, e.g. in the chemical industry or in air conditioning and ventilation systems.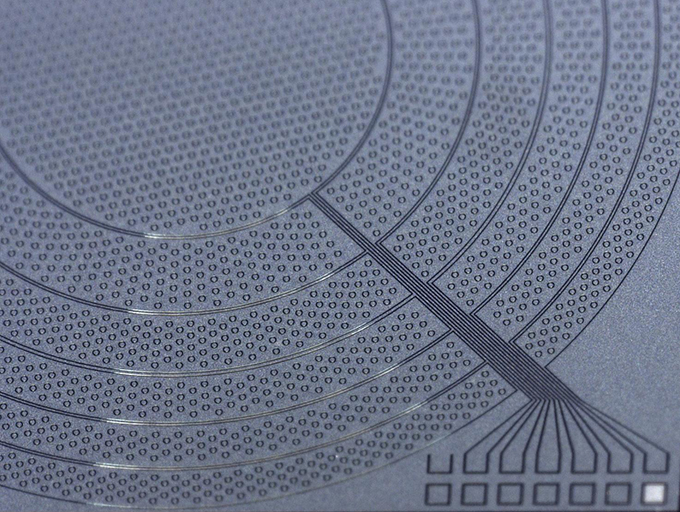 Micromechanical Ultrasonic Transducers
We present capacitive micromechanical ultrasonic transducers (CMUT) and piezoelectric microsystems based on aluminum nitride (PMUT). In terms of application areas, medical imaging is the main application for CMUT, but this technology also has applications in other fields (including material analysis, non-destructive testing, chemical sensing, etc.). Piezoelectric microsystems with aluminum nitride (AlN) have been developed at Fraunhofer ENAS for several years. These microsystems have a high energy density that allows a high miniaturization of MEMS and NEMS. Thus, costs and energy consumption in the fabrication process of the microsystems can be reduced and the variety of possible applications increases.

We will also showcase wafer-level packaging, chip-level packaging and additive technologies for packaging, and demonstrate parylene-based sensing, flexible printed circuit boards and parylene-based high barrier coatings.