Nuremberg

/

May 10, 2022

-

May 12, 2022
SENSOR+TEST 2022
The Measurement Fair
Fraunhofer ENAS will present the following topics at Sensor+Test 2022: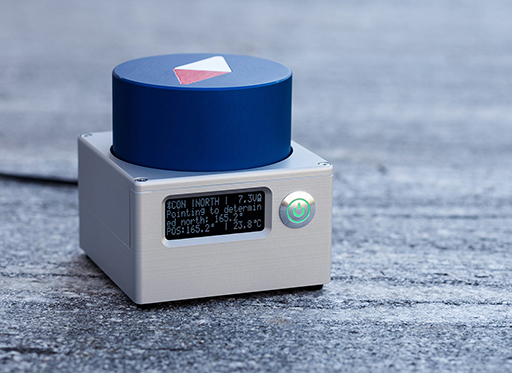 The use of a fully integrated precision MEMS gyroscope in a standalone north-finder
Nowadays north-finders based on gyroscopes are used because of their robustness against local Earth magnetic field distortion and independence of electromagnetic transmission. The procedure to determine north direction is based on high-resolution measurements of the earth's rotational rate and its projection on varying measurement axes. The further development of less expensive and small MEMS gyroscopes now makes it possible to use them in corresponding applications.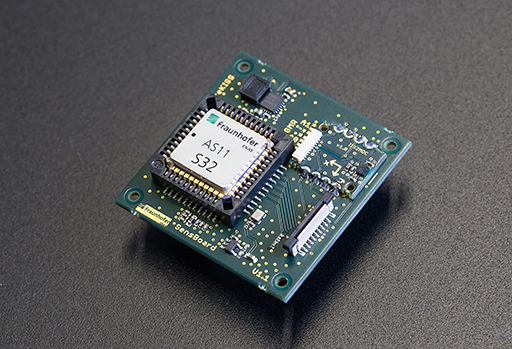 Inertial measurement unit with ultra-precise angular rate sensors for robotic applications
wherever a motion sequence is to be monitored or recorded, inertial sensors can be used in the IMU, e.g. to determine an orientation and position in space. The core element is a high-precision rotation rate sensor (gyroscope), which has been developed in various projects and for several years. The specification regarding noise, resolution and stability is on the highest level.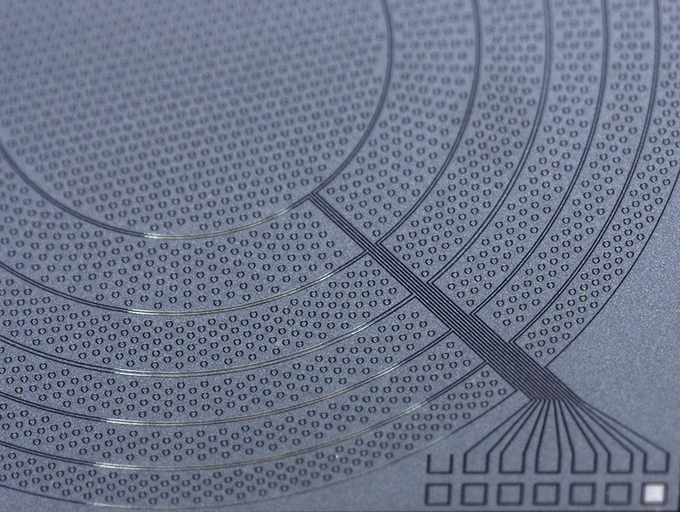 Micromechanical Ultrasonic Transducers
We present capacitive micromechanical ultrasonic transducers (CMUT) and piezoelectric microsystems based on aluminum nitride (PMUT). In terms of application areas, medical imaging is the main application for CMUT, but this technology also has applications in other fields (including material analysis, non-destructive testing, chemical sensing, etc.). Piezoelectric microsystems with aluminum nitride (AlN) have been developed at Fraunhofer ENAS for several years. These microsystems have a high energy density that allows a high miniaturization of MEMS and NEMS. Thus, costs and energy consumption in the fabrication process of the microsystems can be reduced and the variety of possible applications increases.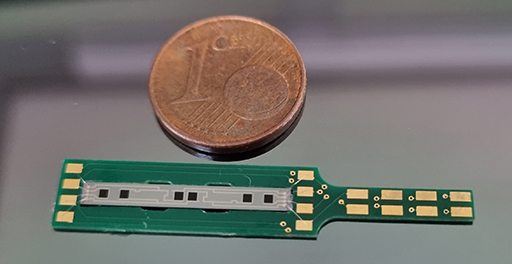 Low impact load cell based on Carbon Nanotubes
The use of force sensors in machine tools usually requires high stiffness combined with high sensitivity. The measuring range of the sensor unit can be adjusted via the configuration of the packaging.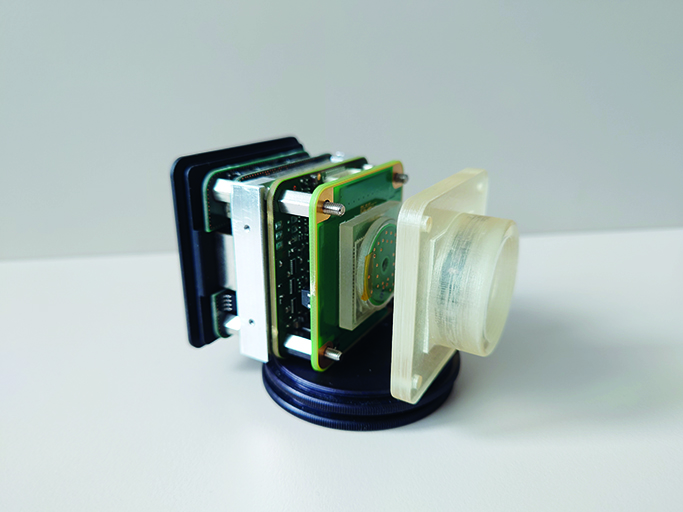 Continuously tunable optical filters for hyper spectral camera systems
As a partner in the M³Infekt consortium, Fraunhofer ENAS developed continuously tunable and thus wavelength-selective Fabry-Pérot filters (FPI) with large optical aperture for the visible spectral range from 450 to 700 nm. The filter was combined with a vision-on-chip (VSoC) system developed by Fraunhofer IIS/EAS. The aim was to build a hyperspectral camera system that enables early detection and monitoring of patients.
We will also showcase wafer-level packaging, chip-level packaging and integration technologies, and demonstrate parylene-based sensing, flexible printed circuit boards and parylene-based high barrier coatings.