First Time - »Thomas Gessner Award« at SSI2019 granted
At Smart Systems Integration Conference and Exhibition SSI 22019 for the first time the »Thomas Gessner Award« has been granted. The winner is Dr. Christian Huber, Robert Bosch GmbH Renningen.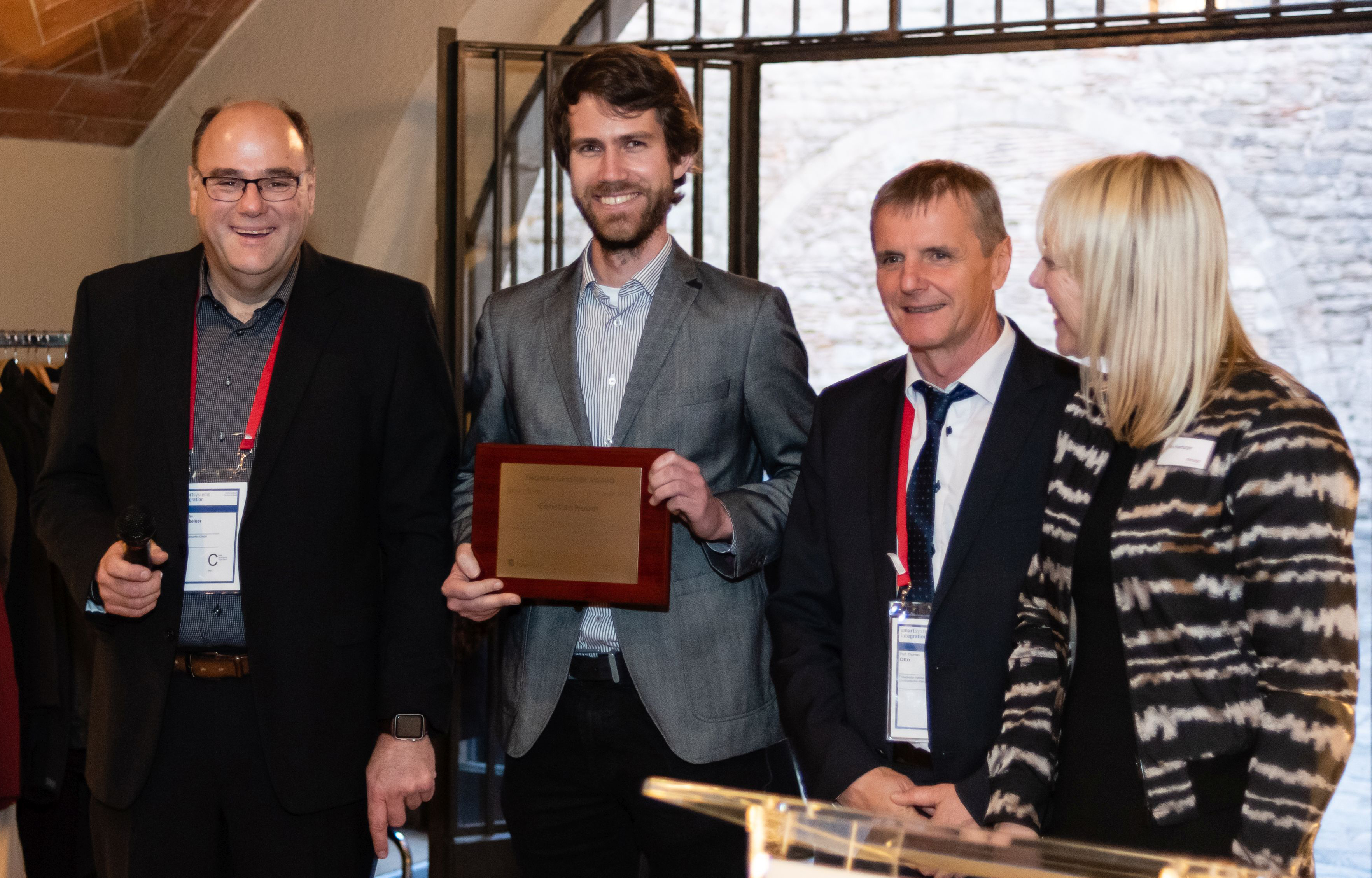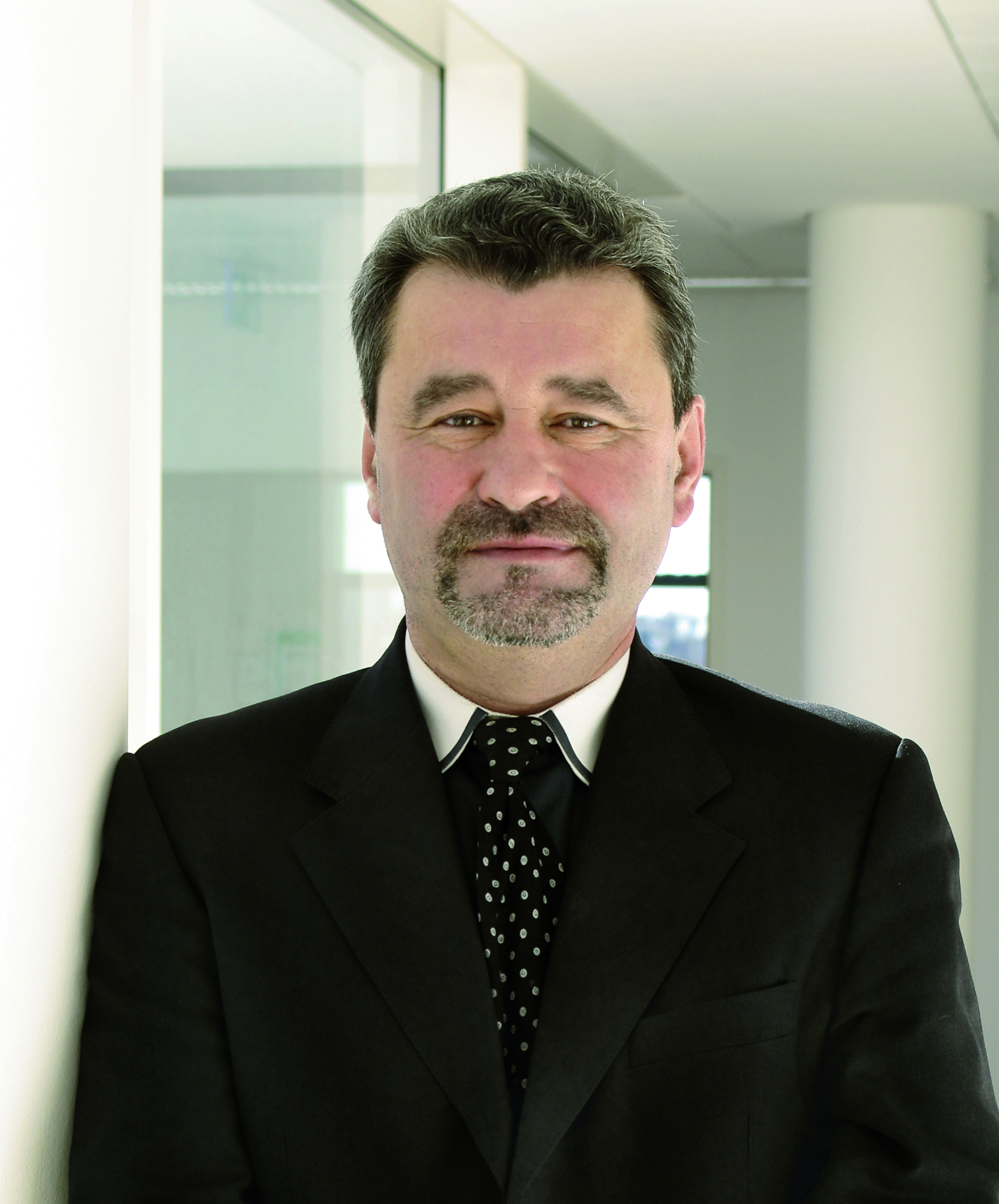 At Smart Systems Integration Conference and Exhibition SSI 22019 for the first time the »Thomas Gessner Award« has been granted. The winner is Dr. Christian Huber, Robert Bosch GmbH Renningen. He obtained the prize for his PhD »Micromechanical Tunable Fabry-Pérot Interferometers with Membrane Bragg Mirrors Based on Silicon/Silicon Carbonitride«. Especially, the new MEMS FPI design with two released membrane mirrors and the demonstration of the feasibility of his concept need to be mentioned.

The »Thomas Gessner Award« is a contribution of Fraunhofer ENAS to promote applied research by awarding a prize for excellent scientific work at the annual Smart Systems Integration Conference. The award is aimed at national and international master and PhD students in the field of Smart Systems Integration, whose thesis is at least assessed as »very good« and does not date back more than two years. The evaluation process considers in particular the novelty of the scientific and methodical approach, advance of knowledge, implementation of the scientific results into the application and proof of economic success and internationality.
»Thomas Gessner Award«

Professor Gessner was at the same time full professor of the chair of Microtechnology of the Faculty of Electrical Engineering and Information Technology, director of the Center for Microtechnologies of the Technische Universität Chemnitz as well as director of the Fraunhofer Institute for Electronic Nano Systems ENAS.
Professor Gessner's scientific activities were not only characterized by the initiation of new fundamental topics but also by his ambition to transfer scientific findings to application-relevant research and new products.
Since 2005, Professor Gessner worked in Saxony and on national and international level on the integration of microelectronics, microsystem technology and other components into intelligent systems, so called Smart Systems. His name, like no one else's, represents different activities in the context of Smart Systems, especially in Europe. Professor Gessner not only belonged to the founders of EPoSS, the European Platform on Smart Systems Integration, but he also launched the Smart Systems Integration Conference and Exhibition. This scientific conference was successfully established under his direction as Chairman and developed into a competitive international exhibition.
Retrospection of Smart Systems Integration Conference and Exhibition 2019

The Smart Systems Integration 2019 took place in Barcelona, Spain, from 10 – 11 April 2019. The conference once again dealt with the application areas of smart systems as well as smart systems themselves, starting with the design via new components for sensor technology, data processing, control, networking and smart powering up to the heterogeneous integration of the different components, embedded software and manufacturing of the systems.

The functionalities of an increasing amount of objects are supplemented by smart, digital components such as those found in smartphones, smart watches, wearables or smart cars. By bringing such components, technologies or systems to market and integrating them into their products, companies are opening up new opportunities and competitive advantages for them as a result of these digital changes. »Currently, there are many projects that are developing intelligent multimodal sensors for health applications, emission monitoring, industrial process monitoring, food and agricultural production processes. It is very important for us to cover these developments via the extensive conference program, to integrate software aspects and therefore serve a wide variety of industries,« explains Committee Chairman Professor Thomas Otto from Fraunhofer ENAS.

Final report of Mesago Messe Frankfurt
https://ssi.mesago.com/events/en/press/press-releases.html