MOLOKO – novel rapid tests for food quality and animal health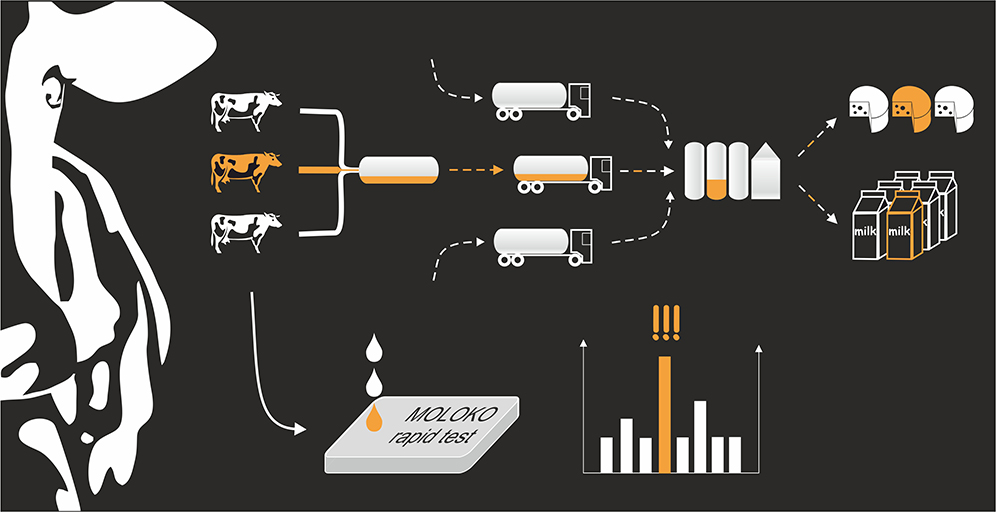 Having complex global food supply chains, the consumer needs to trust in the quality and safety of the products. Recent chases of food fraud (for example the mislabelling of low quality products as high quality ones) or food safety issue (spread of toxins along the food chain) showed the vulnerability of the food chain. Although analysis procedures for many food quality and safety parameters exist, they are not used by default because they require intensive laboratory equipment and skilled personnel. In the H2020 Project MOLOKO (GA No 780839), a novel plasmonic sensor and test system are developed in order to enable rapid and onsite analysis of food quality and safety parameters of milk. The consortium consists of research institutions and companies, including dairy companies, from seven European countries.

In the project, Fraunhofer ENAS is developing the microfluidic chip around the plasmonic sensor. For the analysis, a sample is automatically withdrawn from the milk pipeline. The system will then perform a sample preparation of the milk sample, including pre-filtration and dilution. The sensor enables a six-time multiplex analysis including calibration with subsequent regeneration of the sensor surface. Besides the information gained of the milk itself, the parameters also allow conclusions with respect to the health and performance of each cow individually. On the long term goal, these data might also be used for successful breeding of cows with favourable milk parameters.

Further information can be found at www.moloko-project.eu