AFLoNext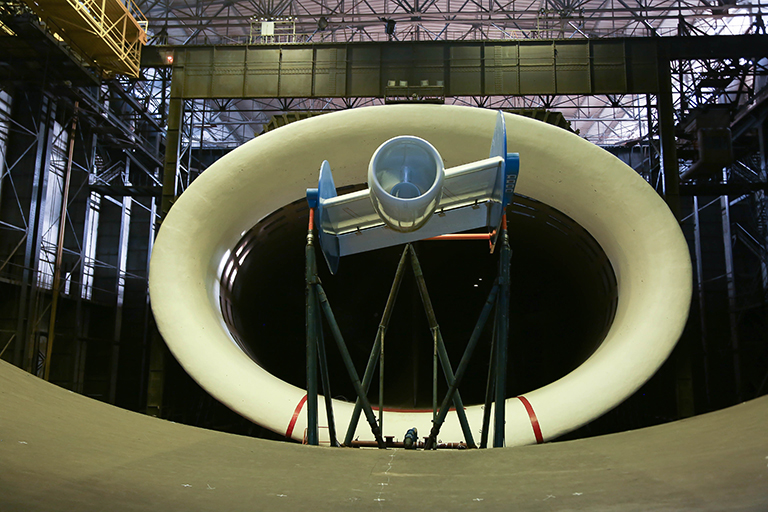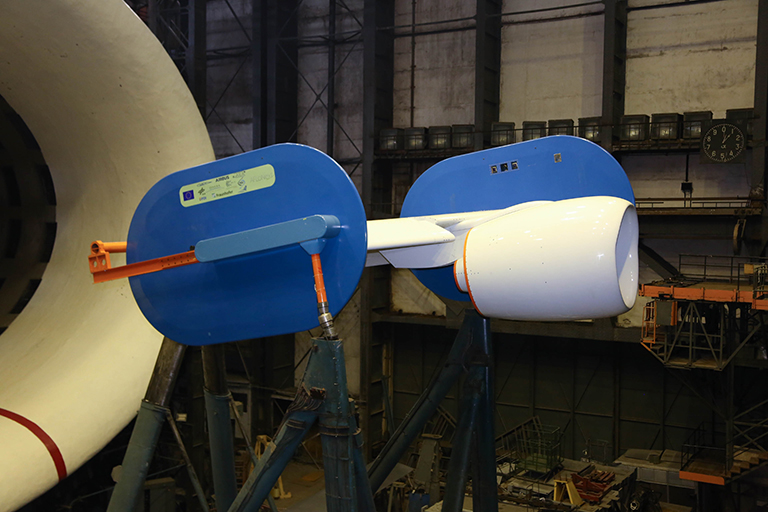 Fraunhofer ENAS participated in the European research project AFLoNext and expedited the development of actuators for active flow control. This technology is used in different fields of applications and constitutes the prospective aerodynamic optimization of aircrafts, vehicles and windpower plants.
Prototypes of so-called Synthetic Jet Actuators (SJA) for improving the flow conditions over an airfoil on aircrafts were analyzed within AFloNext. The project was finished with large-scale wind tunnel tests for evaluating the actuator prototype efficiency. 85 actuators arranged as an actuator array were therefore tested in a wind tunnel in the Central Aerohydrodynamic Institute (TsAGI) in Zhukovsky (Moscow / Russia). The actuators were successfully integrated and evaluated on a six meter span wing section model with an engine dummy. The results will be used as starting point for further research in the field of synthetic jet actuators within CleanSky2, a European research program with the long-term goal of reducing emissions and noise levels produced by aircrafts.
Synthetic Jet Actuators are compact devices that generate short, well directed air pulses with velocities larger than 100 m/s and are not requiring a bulky compressed air supply. Therefore, they may also be used in industrial sorting applications or for (long-term) testing of tiny membranes of MEMS.