Combined experimental-numerical methods for thermo-mechanical system reliability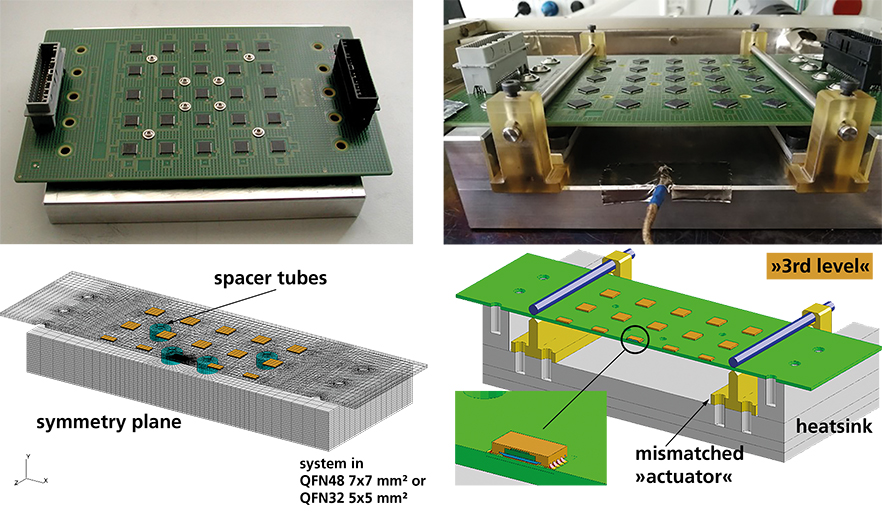 The use of electronics in harsh environmental conditions is still increasing. One major reliability issue is solder fatigue, in particular in applications where consumer components enter automotive sector. Solder fatigue issues were frequently studied, however, differences in the fatigue behavior for standard free-standing board testing and effects of board mounting have been rarely investigated.
A methodology has been developed which combines measuring and simulation techniques for improved reliability evaluation on system level. An optical multi-sensor measurement method is applied which is capable of precise deformation measurements of boards that are mounted in automotive electronic control units from a global level to a local level. The methodology was demonstrated with test setups, where the local warpage and in-plane straining effects are analyzed down to component level (sensor systems in packages). The »3rd level« component loadings originate either from screwing on aluminum plates or from four-point bending loading stages, see Fig. 1. Finite element simulation was used to analyze the deformations with regard to their effects on the stress in soldered joints. Due to the mounting, a dramatic drop in solder fatigue life of up to several hundred percent was observed.