M³Infekt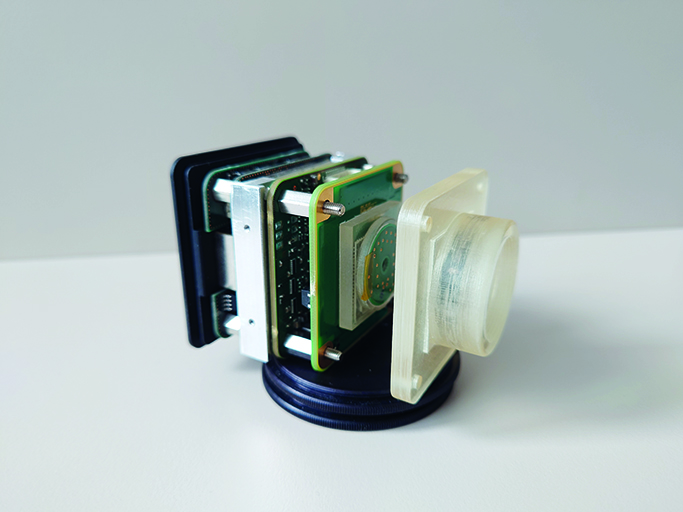 The cooperative project M³Infekt - Modular, Multimodal, Mobile Sensor System for Early Detection of Condition Deterioration in Infectious Diseases Using the Example of Covid-19 Patients combines competencies and preliminary work of 10 Fraunhofer facilities as well as clinical partners and addresses medical solutions in prevention, diagnostics and therapy of infectious diseases as well as the management of the associated care processes.
So far, there are no solutions for monitoring infected patients outside intensive care units (ICU). Thus, frequently occurring acute changes in condition with initially mild courses are detected with a significant time delay and the affected Covid 19 patients are consequently hospitalized too late. This has a direct negative impact on the prognosis of the disease and usually prolongs the required therapy.
The task of M³Infekt is to close this gap in the care of sick people by developing a solution for the early detection of deterioration in the condition of infectious diseases, even outside the ICU, using Covid 19 patients as an example. The solution idea of M³Infekt consists in the acquisition and analysis of the biosignals relevant for the detection of acute condition deteriorations with an overall system.
In the context of M³Infekt, Fraunhofer ENAS is working in close cooperation with IIS/EAS on the implementation of an imaging hyperspectral sensor for non-contact detection of pulse and oxygen saturation in blood in combination with motion analysis and localization of the examined person(s) in natural environments. For this purpose, Fraunhofer IIS/EAS will provide a powerful and programmable image sensor (Vision-System-on-Chip, VSoC) for the visible range and Fraunhofer ENAS will develop a tunable filter with an optical aperture of up to 9 mm. To implement the hyperspectral image sensor, both components are combined via interposers. The hyperspectral camera system is thus able to determine spectral characteristics (features) based on the skin image of persons/patients in a spatially and temporally resolved manner and, coupled with suitable evaluation algorithms, to conclude on a possible deterioration of the condition.