TOpWind – Improved wind harvesting capability by using active flow control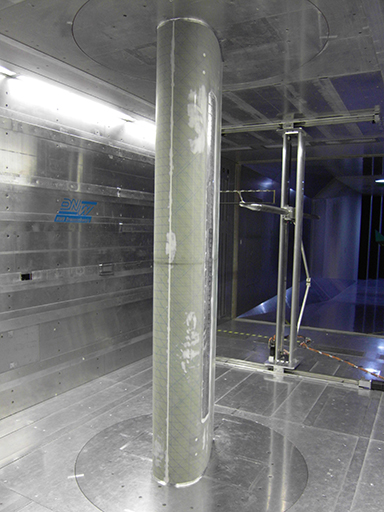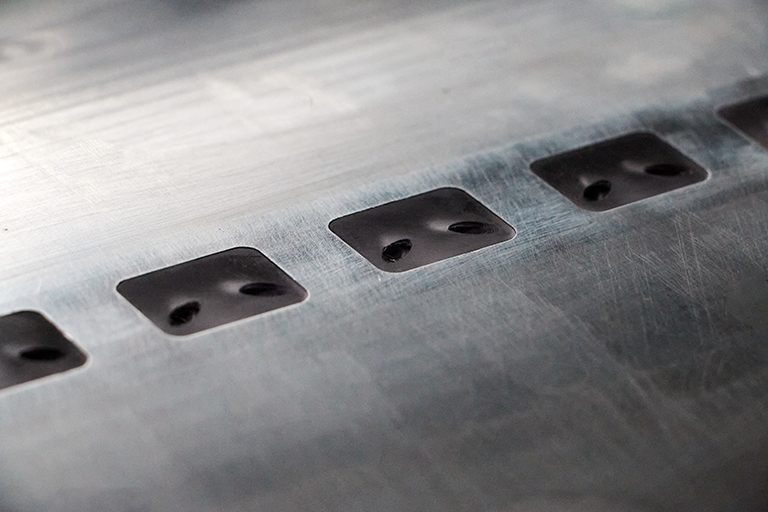 The joint project TOpWind dealt with the "Technological and economical consideration of the application of active flow control to optimize the wind harvesting capability of wind turbines". Five industrial partners and two research institutes as well as four Fraunhofer institutes participated in the development of concepts for actively controlling the airflow on rotor blades of wind turbines. The consortium covered all necessary research areas: aerodynamic simulations, development of the actuator system including electronics and its integration, aerodynamic and aero acoustic tests as well as the ecological and economical evaluation of the overall system.
Fraunhofer ENAS focused on the development of the fluidic actuators, so-called synthetic jet actuators, which generate a pulsed and directed airflow to influence the airflow over the rotor blade. The challenges were the optimization of the actuator system in terms of performance, reduction of noise emission and robustness for a large number of load cycles.
Final tests of the overall system have been performed in December 2020. Compared to the basic configuration, a significant improvement in the lift coefficient of up to 10 % was achieved. Beside this, the acoustic noise emission was reduced by 20 dB and the reliability of the actuators was significantly improved. In perspective, the yields of wind turbines can be improved in various scenarios. This will not only increase the amount of produced energy and reduce their costs during operation, but also reduce the environmental impact and optimize the carbon footprint.