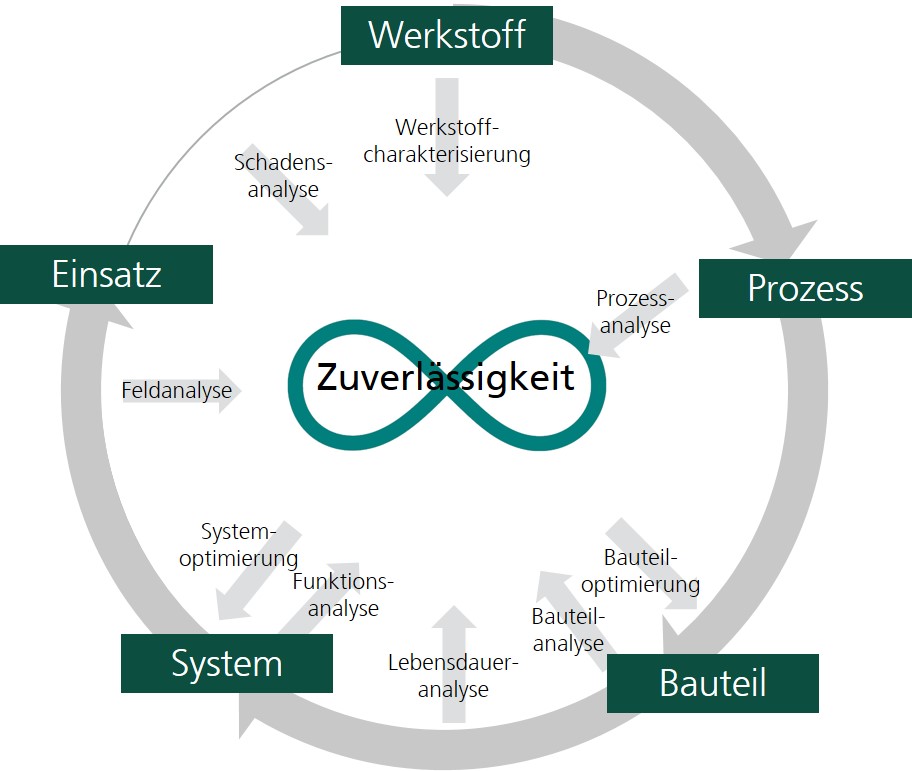 Core Competence Reliability
Fraunhofer ENAS is dedicated to the complex challenges of reliability and develops new solutions in the field of electronics and smart systems integration. With more than 25 years of experience, the Micro Materials Center (MMC) of Fraunhofer ENAS is one of the most important drivers of method development in Europe and a competent provider of R&D services. In the field of reliability research, the employees of the MMC, Advanced System Engineering and Multi Device Integration departments combine the following areas:
Strategies for comprehensive reliability testing and analysis with minimal effort
Acceleration of reliability assessment through virtual techniques based on numerical simulation
Prevention of unexpected functional failure through predictive self-monitoring (health management, self-diagnosis)
The mutual interaction of all levels (material, process, component, system and application) is comprehensively researched and included in the analysis and optimization of reliability (Fig.).