Cable Joint Monitoring System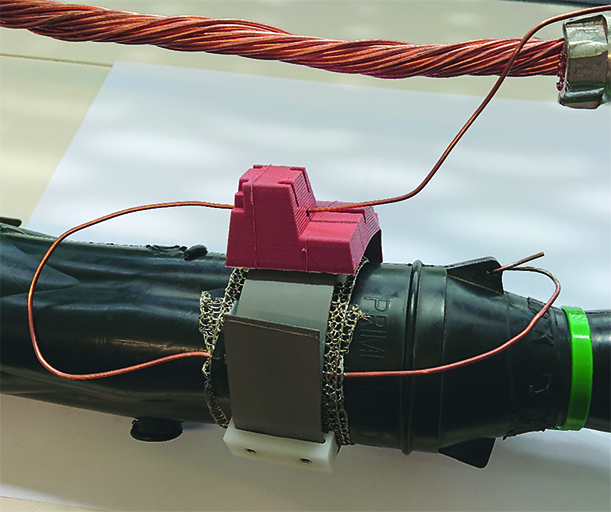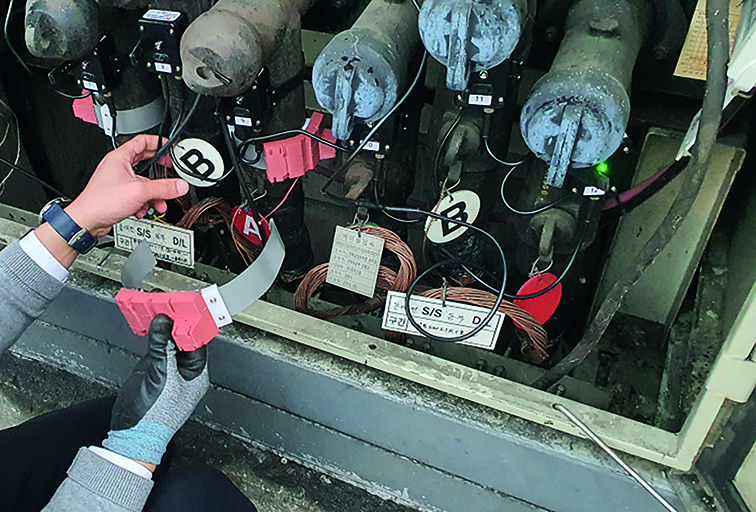 Most error-prone parts of a cable-based power grids are the cable joints and connectors. Partial discharge (PD) currents lead to degradation, heat generation and ground faults as a consequence. These errors usually result in extremely high short circuit currents, and finally destroy the cable connection. With a thermal imaging camera, the joints can be checked very reliably. However, this is very time consuming and expensive. With the help of a real-time monitoring system, faults in the cable connections can be detected at an early stage, appropriate maintenance work can be carried out and blackouts avoided.
Therefore, Fraunhofer ENAS developed together with an international grid operator a flexible, easily mountable, small-sized, self-sufficient multi sensor wireless monitoring system for medium voltage cable joints. The sensor nodes themselves consist of a wireless communication module, a power conversion module, and various sensors for detecting e.g. PD, over-temperature and external impacts like vibrations or shocks. The developed system is featured by an impressive flexibility, small size and small weight. It can be fitted easily around all common power cables with shielding and cable joints. Even the current induction energy harvester has a flexible design. From a current flow of around 15 amperes, the radio electronics and sensor technology is supplied with sufficient energy. The whole sensor node including radio, sensors and energy harvester is designed for and practically tested in a wide operating temperature range from -40 °C to +110 °C. The system is currently undergoing extensive field testing in a switchgear in a 22.9 kV distribution grid.